GET INVOLVED IN EPC MINISTRIES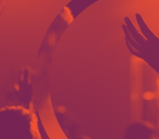 Our Worship team under the direction of Enoe Garcia is seeking anointed musicians and singers to help usher in the presence of God.

Kids Check,
Parking Lot and Hospitality.

EPC is a family friendly environment.
We provide age appropriate ministry for children ages infant – fifth grade. We provide a safe and secure check in system for your children. Our qualified teachers provide a loving environment where your child can be taught the Bible in a way they will comprehend. The atmosphere is filled with fun and excitement.

Operation Help is the outreach arm of EPC.

This ministry reaches local, national, and international.
Elevation Point Church main goal is to reach souls for Christ. Through Operation Help we have been able to reach thousands for the kingdom and many thousands to come.